Designed to support curiosity, learning, and problem-solving skills from infancy to age 3½, our Parent/Child Classes foster independent play and build familial circles of friends that may just last a lifetime.

Our classes meet once weekly and feature a graduated structure, carefully devised to nurture each age group's natural developmental bursts of cognitive, gross, and fine motor capabilities until your child is ready to progress to the next class series.

Along this journey, Harmony becomes your home away from home: a familiar place where your children congregate to play with friends and explore, and where you get an inside view of The Harmony Approach—because you're in class too.

Whether you're looking for a fun bonding experience with your child, or building toward an exceptionally gentle transition to preschool at Harmony, these classes are for you.



CLASS DESCRIPTIONS & SCHEDULE
(Sept 2019-June 2020)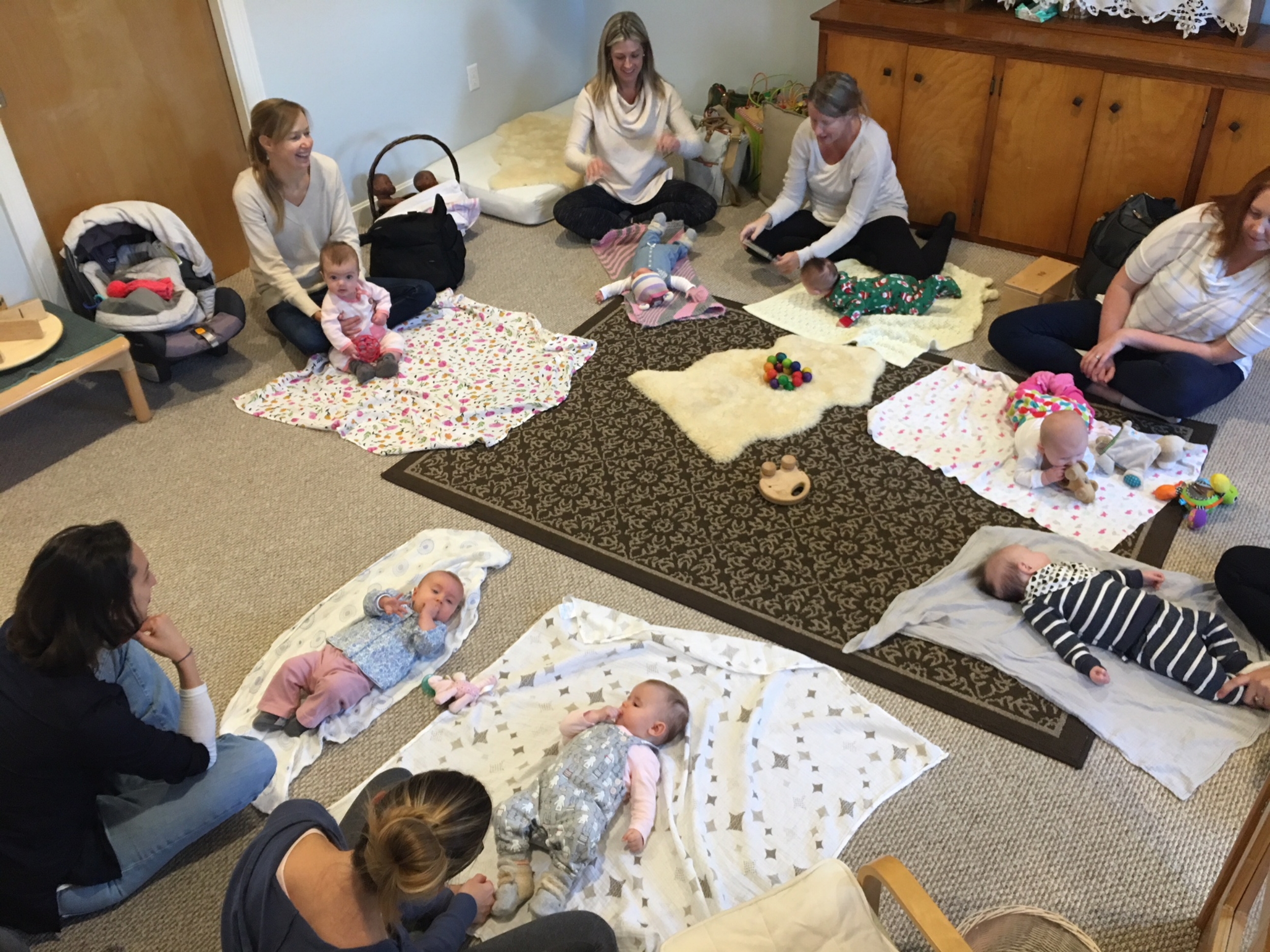 BIRTH - 12 MONTHS:
BABY PLAYTIME
As your baby explores our ever-shifting sensory materials curated just for infants, meet other moms and discuss the early days of parenting. This FREE class is co-sponsored by Greater Newburyport Mothers & Families Club. Drop-in.
Mondays
10:45am-Noon
Support curiosity, learning, and problem solving skills while fostering independent play. Songs, a familiar routine, a healthy snack, and early textural and sensory experiences create a uniquely natural, social learning environment. Flexible class schedule supports transitioning nap times.
Mondays 10:45-11:30am (FULL)
or Thursdays 9:30-10:15am (FULL) - Join the waiting list!
As your child's social play emerges and gross motor skills accelerate, we foster both. Building on the song, sensory, snack routine of the previous class, comfort, confidence, exploration, and independent skill-building flourish. You'll be amazed what your toddler is capable of after a few months in this class.
Tuesdays (FULL) or Wednesdays
9:30-10:15am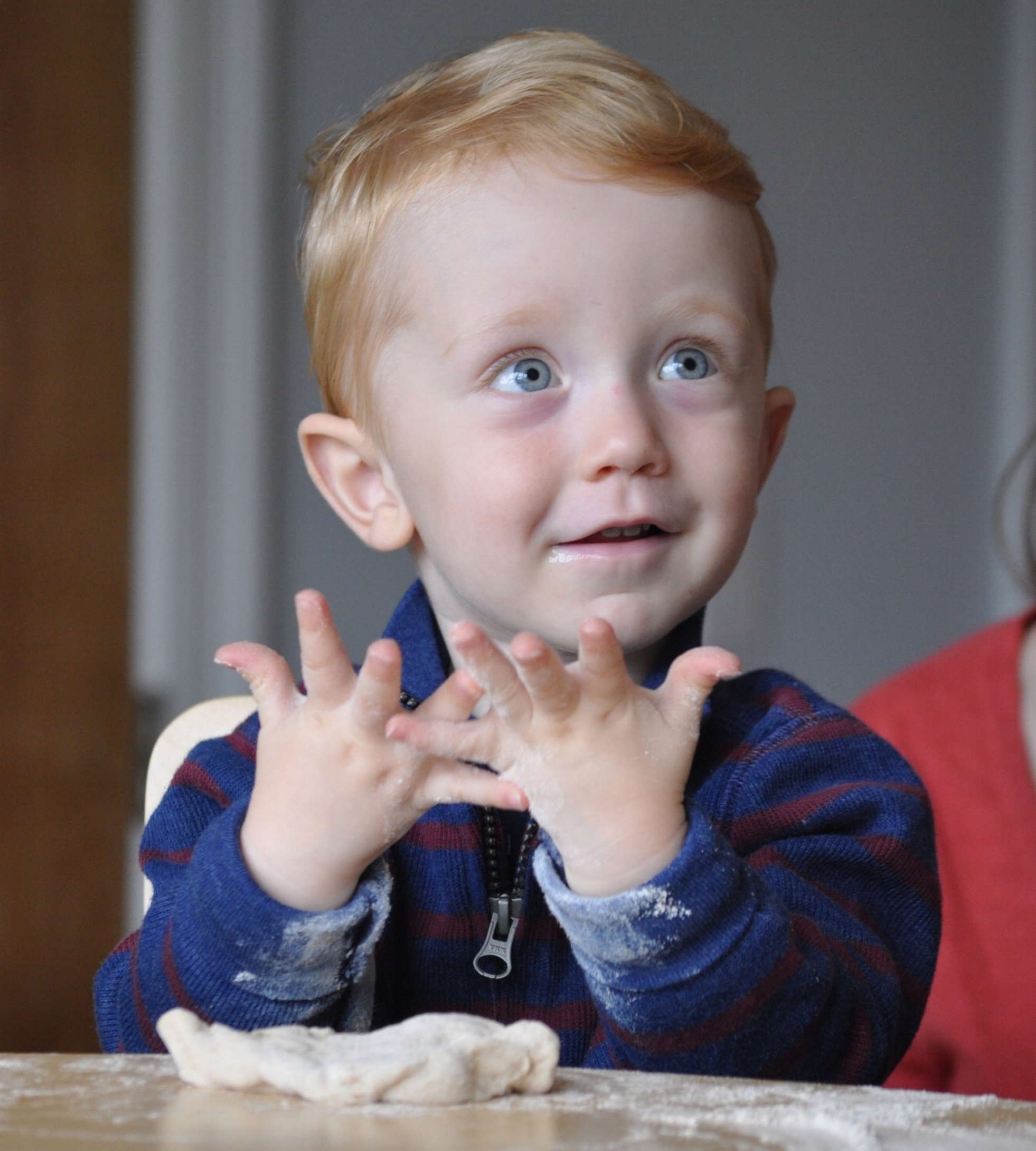 We meet this prime time to nurture fine motor skills, imagination, and budding friendships with storytelling, breadmaking, open-ended sensory play and the anticipation and repetition your 2-2½-year-old craves.
Thursdays (FULL) or Fridays
10:45-11:45am
Setting the stage for increasing independence, (healthy) recipes become more complex, process-focused art experiences take flight, storytelling expands, playful exploration deepens, and social connection abounds.
Tuesdays or Wednesdays
10:45-11:45am
ENROLLMENT BENEFITS

ENROLLMENT OPTIONS
MONTHLY FAMILY $89/month
Flexible month-to-month enrollment with all benefits above.
HARMONY FAMILY $75/month
Enroll through June and enjoy significant monthly savings, all benefits above, plus:
TRY YOUR FIRST CLASS—FREE
Not sure you're ready to sign up? We invite you to try your first Parent/Child Class for FREE.

Contact us to TRY YOUR FIRST CLASS OR enroll!